For second year in a row, a national and international group of young people aged 16 to 30 years draw the history of Manises through its pottery in the Youth Archaeological Volunteer Camp 2023.
The archaeological and excavation camp starts on July 3 rd and will end on July 14 th . This year, the team of volunteers is composed of university students interested in ceramic archeology from Valencia and other cities. This edition that counts on the participation of archaeology students from another Creative City such as Glasgow (UNESCO City of Music).
The activity has been led by Jaume Coll, director of the González Martí Museum in Valencia, and his team. They will document not only where the pottery was made but also the technique used and how it has changed. This research is not only relevant to the history of Valencian and Spanish ceramics, but also to the evolution of knowledge on a global scale.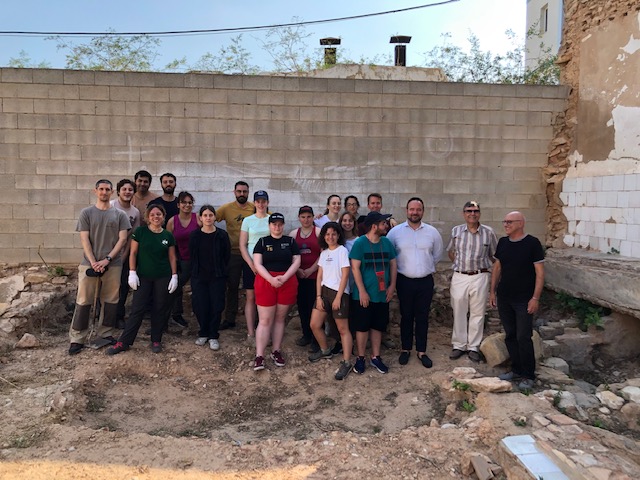 The camp consists of collaborating in the archaeological excavations being carried out in the Obradors neighborhood of Manises, which is the artisan space where ceramics were made from the 14 th century until the end of the 20 th century. The excavation is conducted is located at 17 Valencia Street, where work has been underway for 5 years, since strata dating back to the 14 th century have been found
here. Thanks to this long-term project, new information can be provided to reinforce the actions with a greater historical support and scientific basis.
During the project, the international students live with a group of local young people in the excavations and they also have the opportunity to carry out other cultural activities within the framework of this program. In addition, they will learn about the history of ceramics, techniques and notions in archaeological matters on the correct treatment of the material from its excavation and extraction.