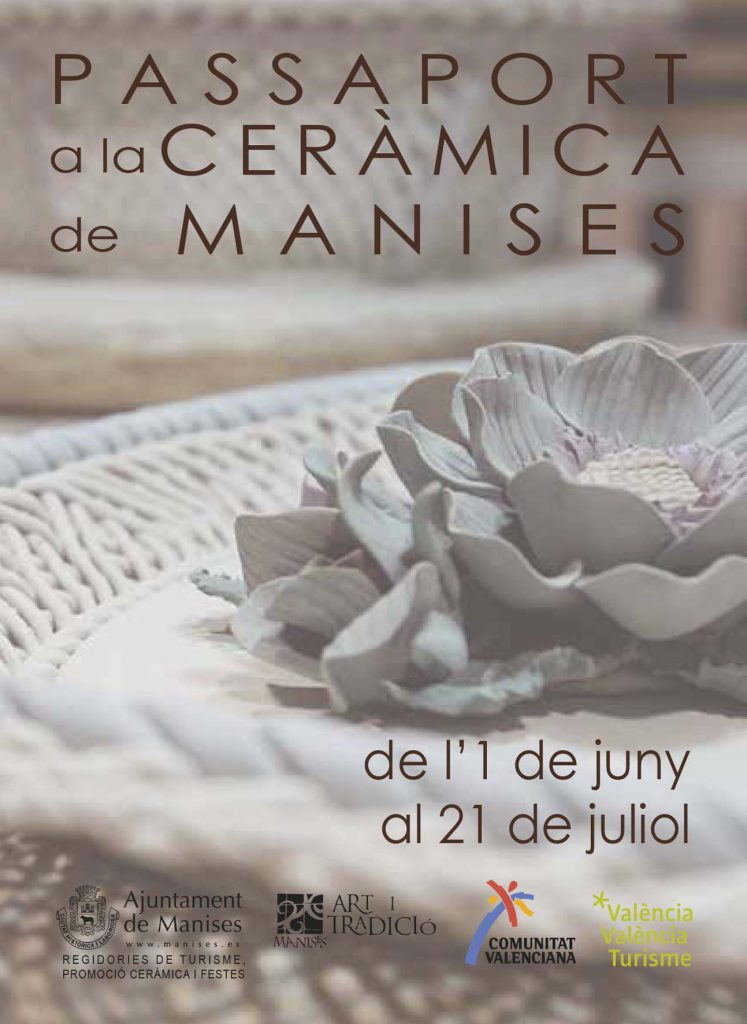 The Ceramic Passport is an initiative that aims to encourage visits to local cultural resources, the acquisition of ceramic crafts and participation in other activities such as the Open Day. The previous edition contemplated a raffle of various prizes among the visitors. Among others, the participating companies and institutions were: 
MUMAF- Colección Museográfica de Fotografía de Manises – Carlos Sanchis 
Museu de Ceràmica de Manises (M.C.M.)
La Cerámica Valenciana de José Gimeno Martínez
Asociación Valenciana de Cerámica AVEC-Gremio
Aliarte Cerámica
Taller Ceràmiques Pepe Royo
Taller Arturo MoraLa Cerámica de Reflejo Metálico
Cerámicas Palanca
Drac Ceramic
Porcelanas Mercedes
Edificio antigua fábrica de Julián Vilar (Rte. "Casa Guillermo")
Cerámicas Gales
Azulejos Leopoldo Mora
Teresa Lahuerta
Cerámicas Típicas A. Botet Verdú
AVEC-Gremio Shop, Prodesco
Vicente Díez
La Botiga de Gema y Porcelanas Mercedes.
Y, por supuesto, en "Festa de la Ceràmica".