Festes Patronals

Santes Justa i Rufina
The association 'La Clavaria Santes Justa i Rufina de Manises' is a non-profit organisation in charge of organising the festivities of the town's patron saint.
One of the most important events organised by the clavaría is the centenary Cabalgata de la Cerámica (Ceramics Parade).
The parade, together with the Festa de la Ceràmica (Ceramics Festival), is listed as a celebration of tourist interest in the Valencian Community, and it attracts tens of thousands of people every year as it makes its way through the streets of Manises, handing out thousands of pieces of ceramics made in Manises to all those who attend.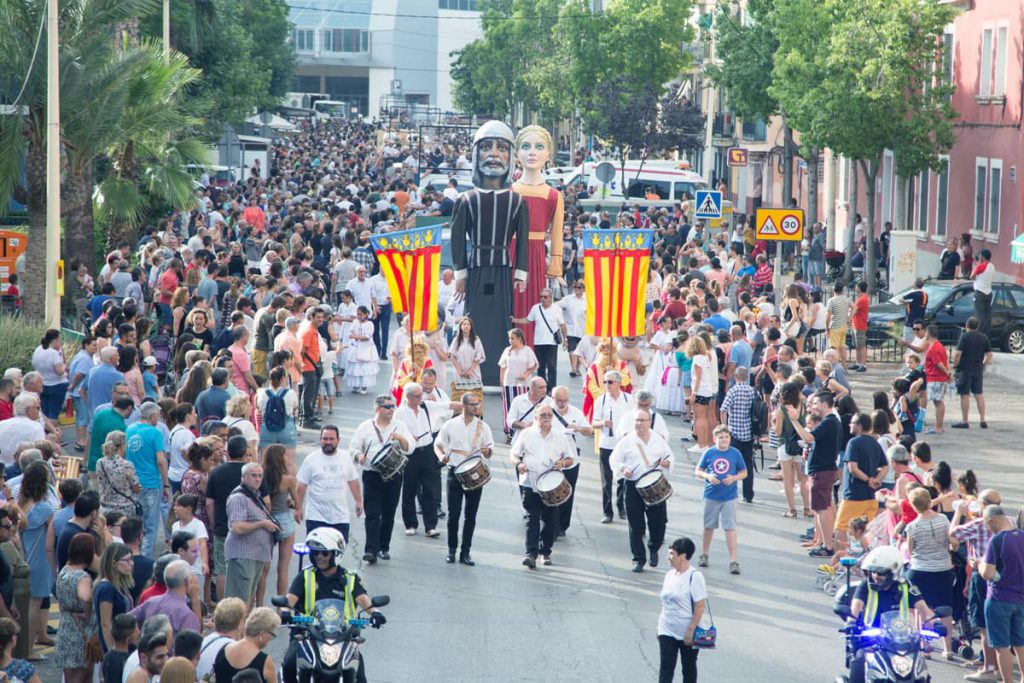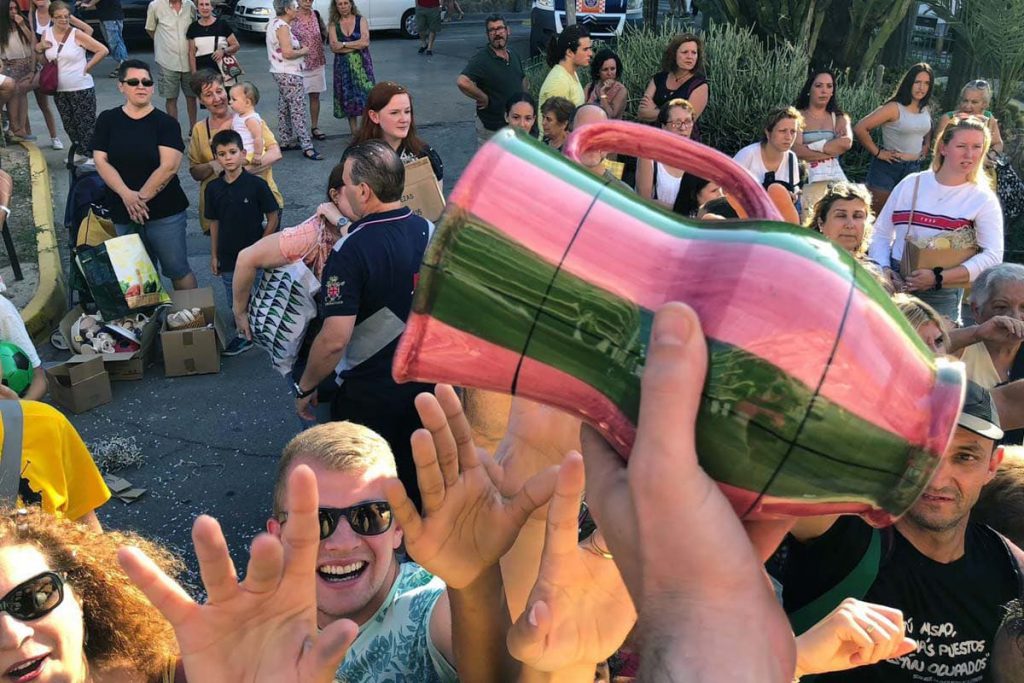 This festival, with more than 100 years of history, is held on the afternoon of 18 July. We, the people of Manises, feel a very special affection towards it, as it serves to show the thousands of visitors who come to Manises the importance and influence that ceramics had and continues to have in our municipality. 
As part of organising the Manises patron saint's celebrations in July, the clavaría includes events of all kinds: cultural, religious, gastronomic, sporting, musical and children's events. Each year, we present the Àmfora d'Or award to people or organisations for their proven track record in different areas. We also organise concerts and orchestra performances, as well as children's events and gastronomic events such as the giant paella or "la botifarrà".
These are open and free of charge for the general public. At the end of the week of festivities, the clavaría organises a mass and procession in honour of the Patron Saints of our town, Saints Justa and Rufina, named patron saints of Manises for their work as potters. 
The ceramics of Manises is the common thread of all the events organised by the clavaría during the year, especially during the week of the patron saint's celebrations. All our events involve, directly or indirectly, the ceramics of our town as a reference or as a distinguishing feature, so every year we commission our ceramic artists to make unique pieces, such as the famous "escuraeta" or "els platerets de les Santes", which are handed out at the various events held.
Long live the Saints!!