Discover creative
Manises
Manises offers the visitor the chance to enjoy a variety of experiences linked to ceramics. Our artists and artisans afford us the opportunity to make our first contact with ceramics through a practice, where, apart from learning, we can also have fun and end up valuing even more our craftwork.
Among the different types of experience,

we can find: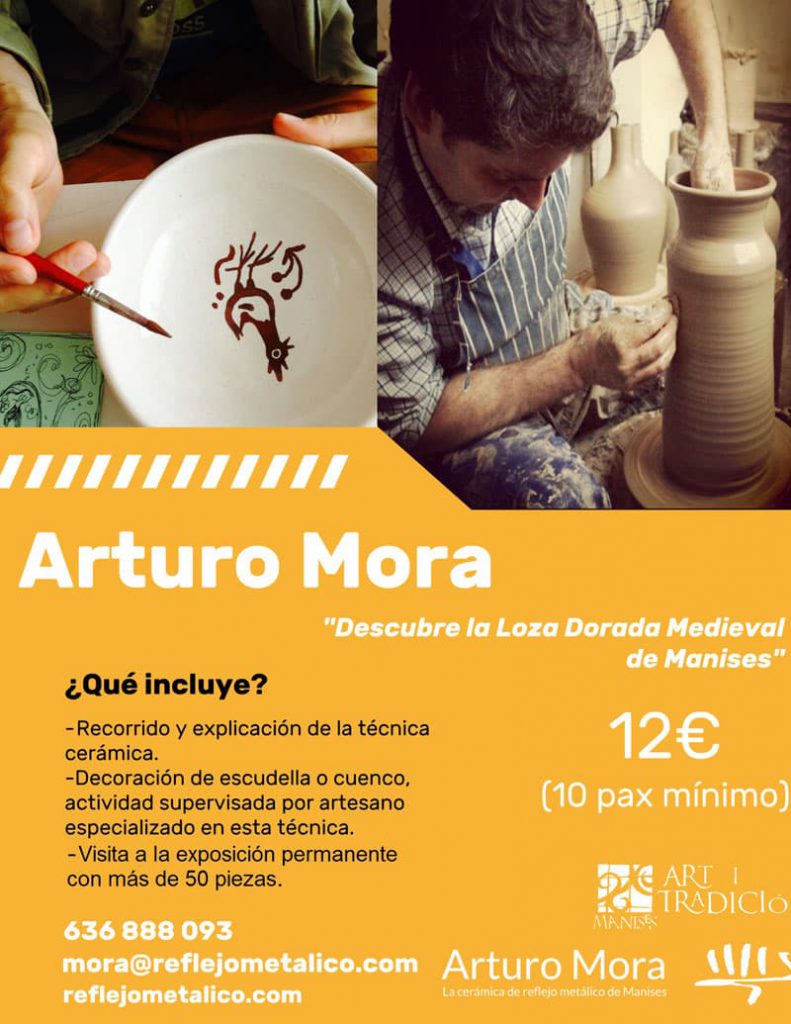 Arturo Mora – Lustre ware
It includes a tour with an explanation of this ancient ceramic technique along with the chance to decorate an escudella or bowl under the artisan's supervision while he guides you with clarifications and advice.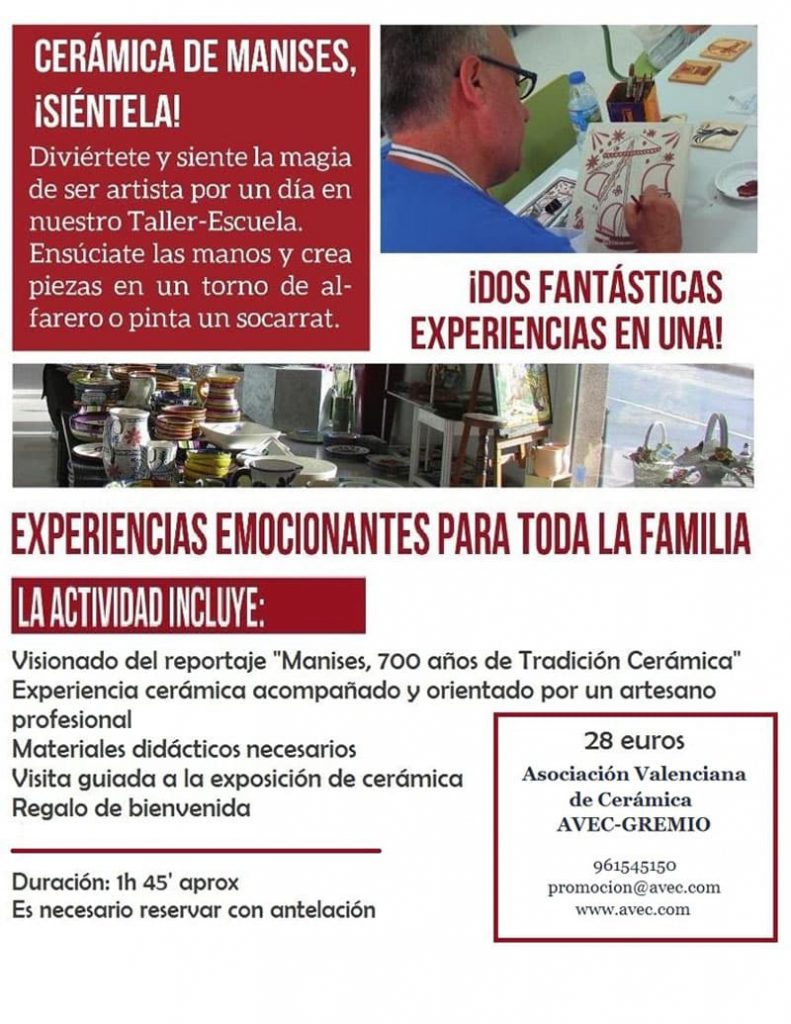 Valencian Ceramics Association AVEC-Gremio
They offer a screening of the documentary "Manises, 700 years of ceramic tradition" and the opportunity to enjoy a unique experience accompanied by an expert artisan.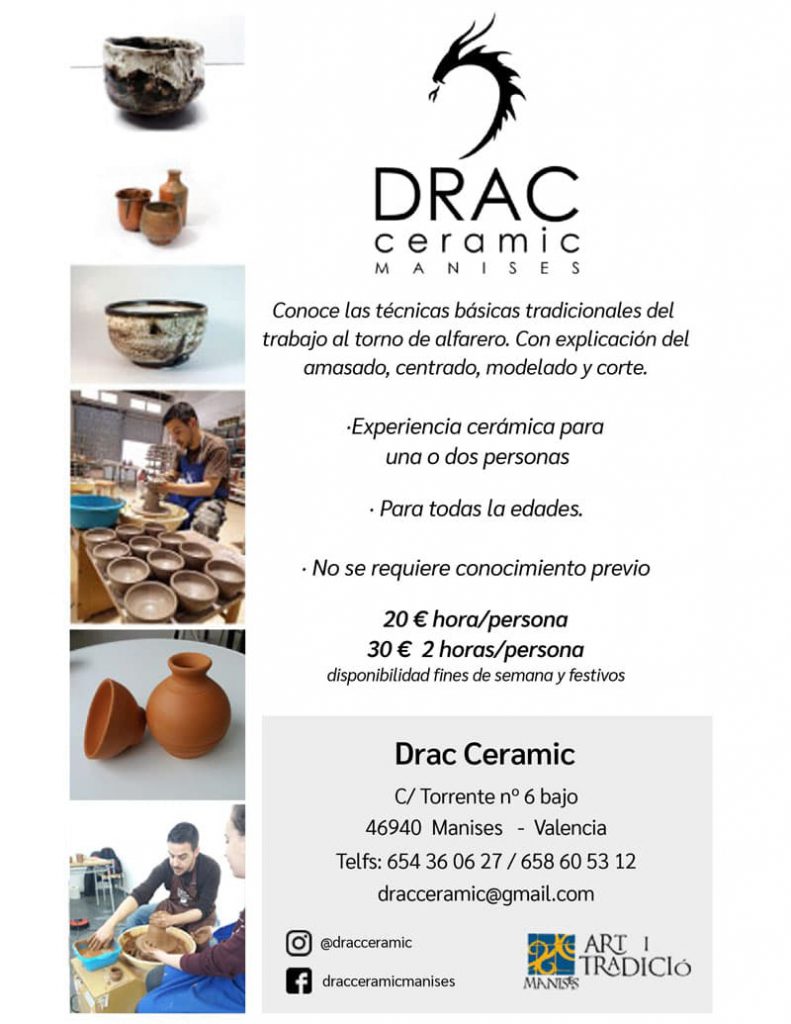 At this workshop, you can get to know the basic and traditional techniques of a potter's work and will be given a description of how to knead, centre, model on a potter's wheel as well as cut clay.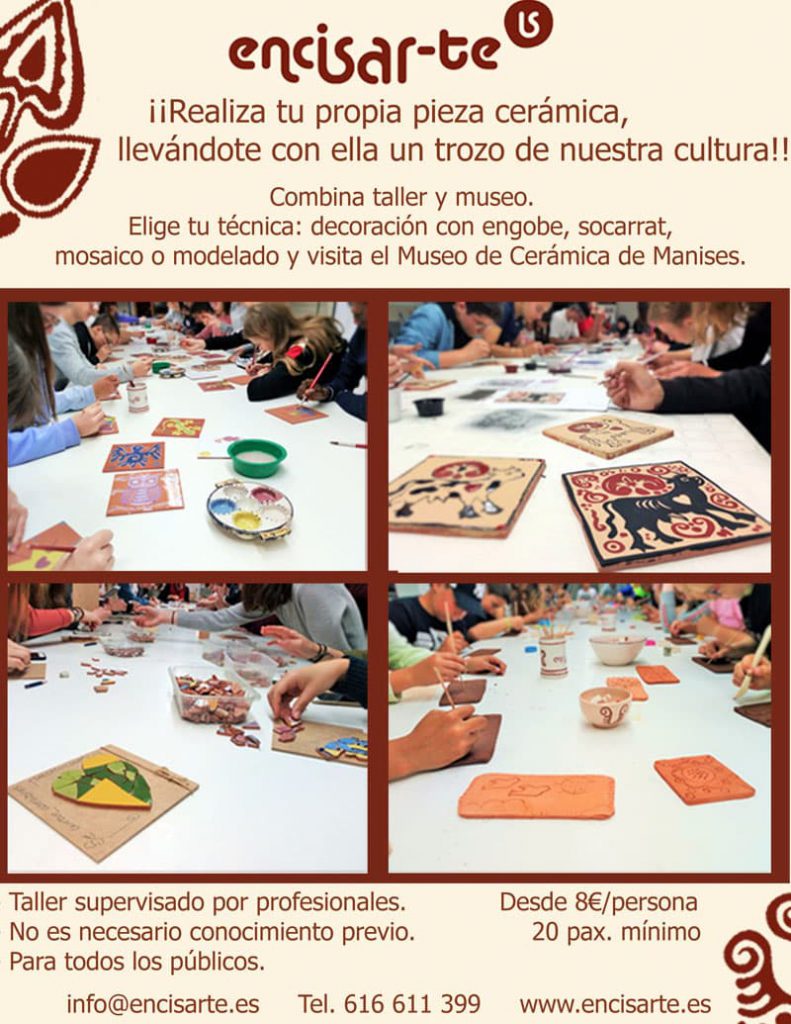 It offers a variety of possibilities such as making your own ceramic piece with decoration with engobe, socarrat, mosaic or modelling. In addition, all of these options can be combined with a visit to the Manises Ceramics Museum.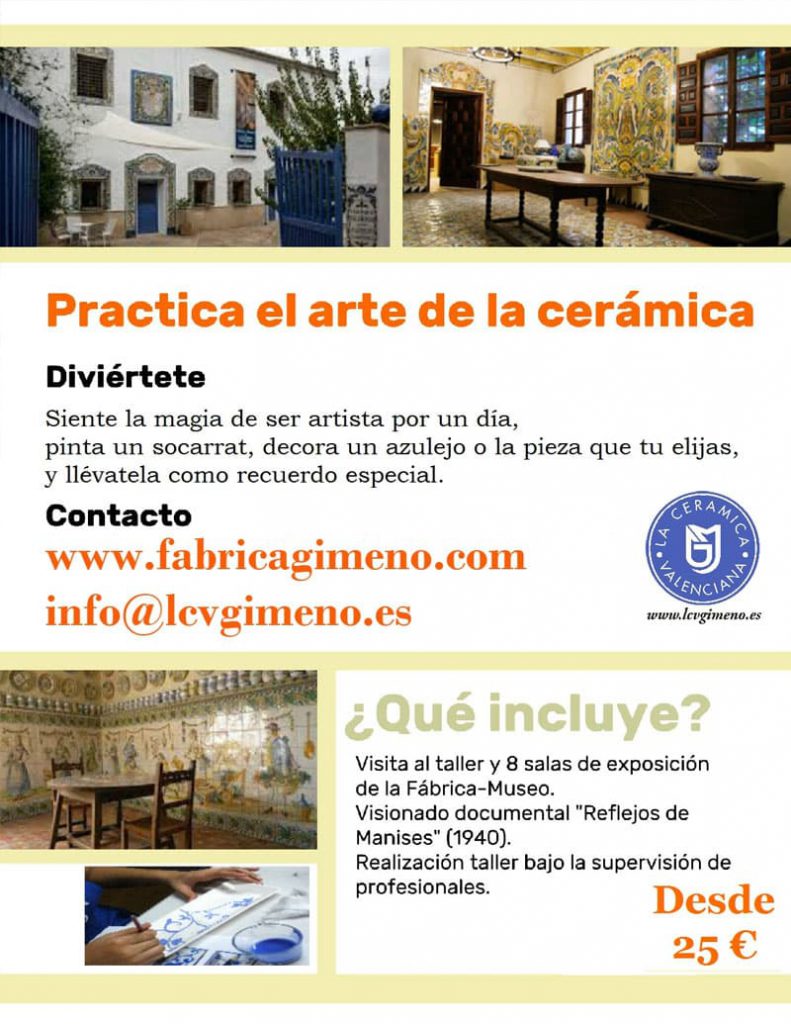 La Cerámica Valenciana
de José Gimeno
In this space full of history and tradition, you can practice the art of ceramics by painting a socarrat or decorating a tile or the piece of your choice.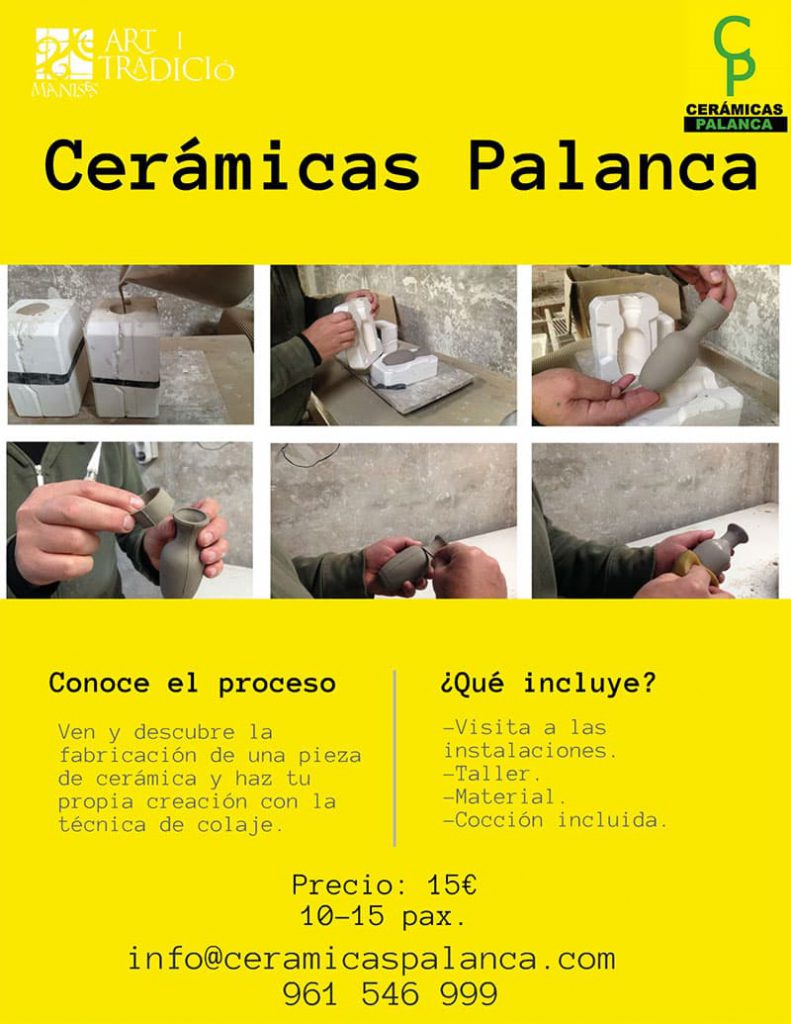 In this factory, you will be taken through the artisanal production process from start to finish and can create your own piece using the slip casting technique.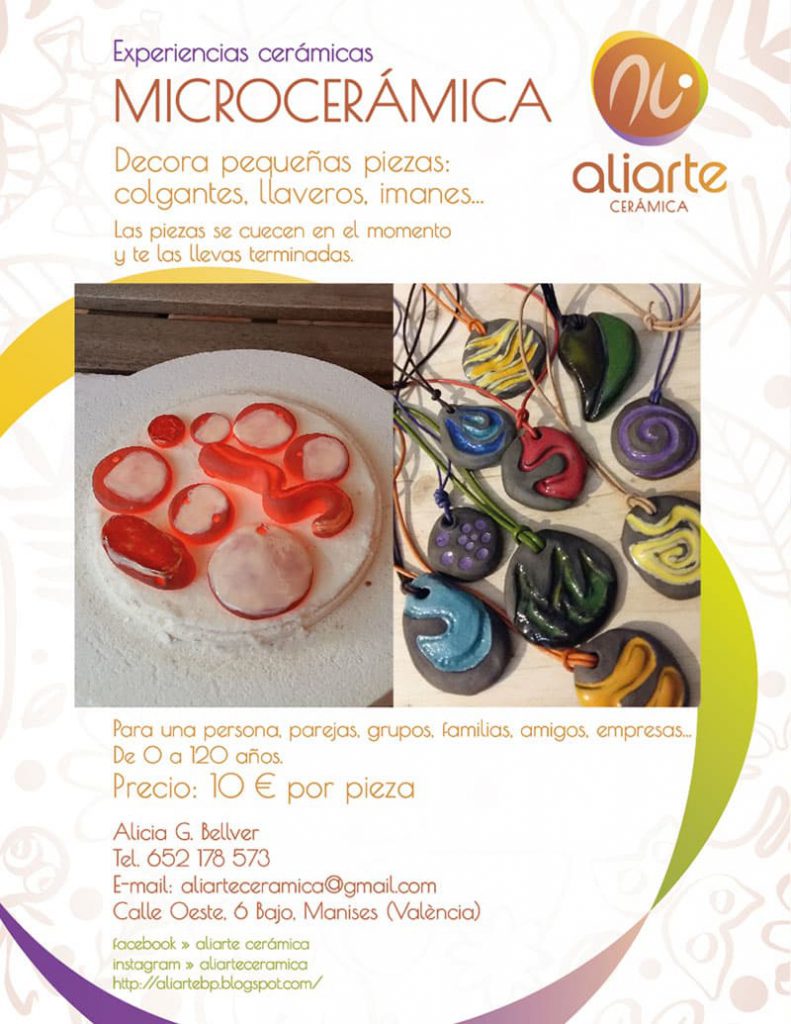 In this modern and contemporary space for ceramics, you can create your own ceramic pendant, keyring or magnet and use it on the spot.