The city presents a close relation between ceramics and gastronomy, both popular and avant-garde. CONCURS D'ALLIOLI is a competition, held each year, to highlight the traditional mortar of Manises that is used to make this Valencian sauce by hand.
PAELLAS AL CARRER is a popular collective annual eating party included as part of the Patron Saint Festivities, with giant "Paellas" cooked outdoors and served freely on ceramic tableware.
Organised by EASC, the Ceramics Museum, associations and artisans, Mediterranean vanguard culinary initiatives offered by Michelin star chefs (ARTISANS & CHEFS ENCOUNTERS, NUDE PROJECT, FOSSIL CERAMIC, DEL TORN A LA CUINA) are staged (2018, 2019), served on unique Manises tableware pieces.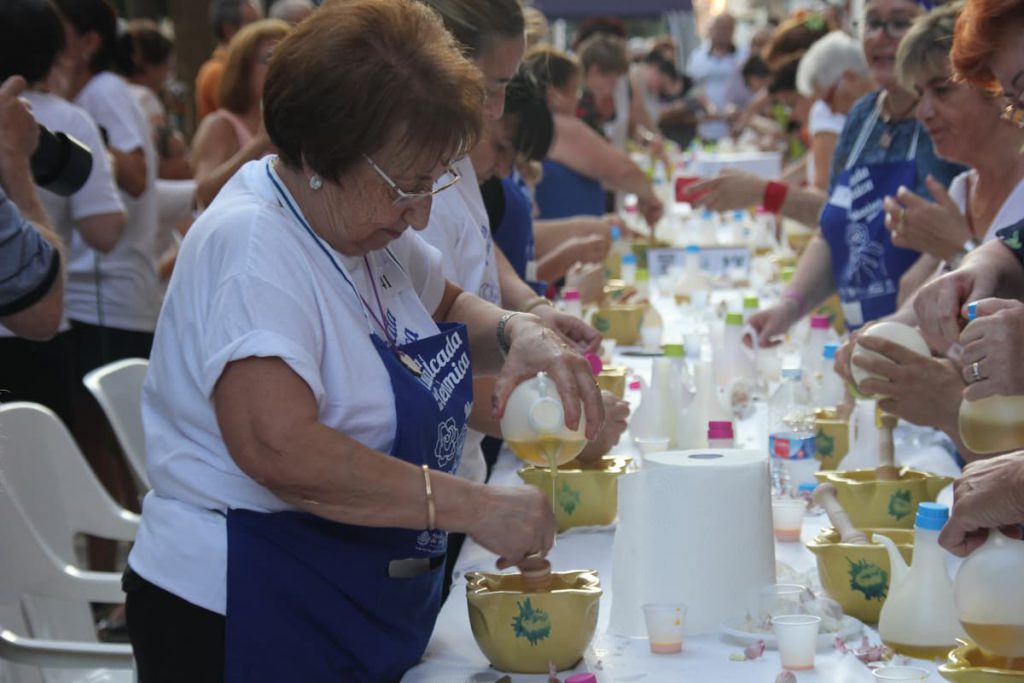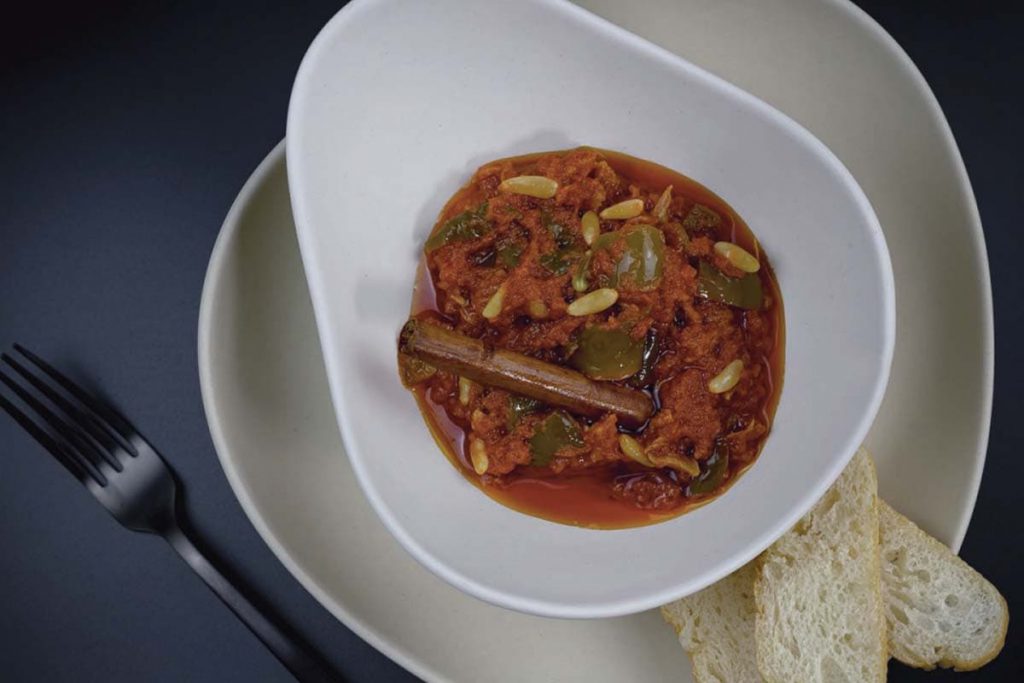 "Plats de Manises" is a project that aims to place value on these dishes that are so characteristic of our town, made by following the same recipes of our mothers and grandmothers of Manises.
A compilation of the best-known recipes, using natural and locally produced ingredients. Cooked with love and care, using the same techniques as always.
Recipes that give all the locals of Manises a sense of belonging and that are part of our culinary heritage. Recipes linked to the fondest memories, to meals at home, to holidays and to family celebrations.
One of the objectives of "Plats de Manises" is to promote a circular economy based on high-quality products grown in the orchards of Valencia. The ingredients for these recipes can be purchased both at the local markets and in local shops, which offer personalised service and produce less plastic and waste, contributing favourably to the ecosystem.
In addition, these dishes can be enjoyed in our homes or in the restaurants of the community that offer these specialities, creating a new attraction for tourists and for the local population.
Another of the objectives is to highlight the synergy between cooking and ceramics, which is why all the dishes have been served in ceramic bowls made by local ceramic craftsmen.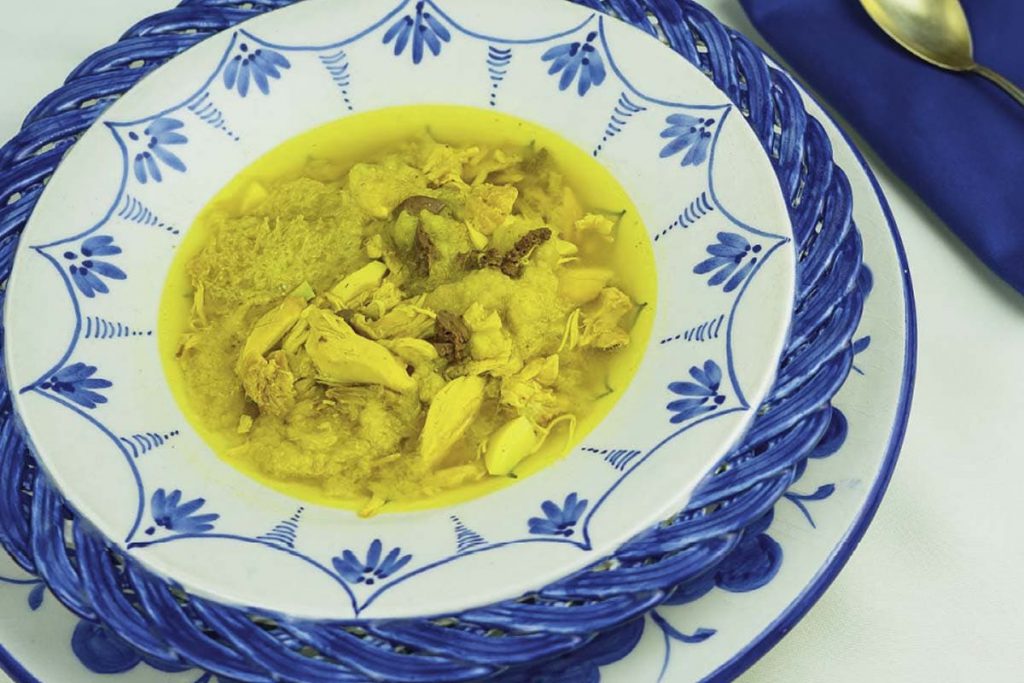 Their pieces of pottery are available to the general public and certainly manage to add a visual stimulus to these delicious dishes.
Video recipe "Rice with chard"
Rice with chard is a traditional dish of Manises. In this video you can see how it is made in the traditional way.
Fabiola is a sponge cake soaked in syrup and covered with coconut. As you can see in this video, it is very easy to make and is delicious. If you like cooking, you can download the book "Plats de Manises" with 27 delicious traditional recipes.
Video recipe "Fesols rodats"
"Els fesols rodats" is a traditional dish of Manises and, according to local archivist Vicent Masó Talens, workers used to take it as a meal to the factories as it is a hearty, easy-to-transport dish that can be eaten cold and is made with basic ingredients that are easy to preserve such as beans, cod, garlic and oil.
Video recipe "guisado de fiesta"
The "guisado de fiesta" (festive stew) is a dish that is traditionally made at Christmas in Manises. With this video you can learn how to make it in a simple and easy way. If you like cooking, you can download the book "Plats de Manises" with 27 delicious traditional recipes.