The archaeological field work project Manises 2019 was carried out in the «Barri d'Obradors», Manises in July 2019. The activity was aimed at young volunteers between the ages of 15 and 17 and was promoted by Manises City Hall, the Association of Ceramology and Impulso, the association that guaranteed the integration of the participants in the city's local youth dynamics. 
The « Barri d'obradors» was the blue lustreware production centre from the fourteenth century through to the end of the twentieth century. It has now been demolished and is a large site with ruined buildings, whose subsoil contains the history of Europe's most important late medieval ceramic production centre.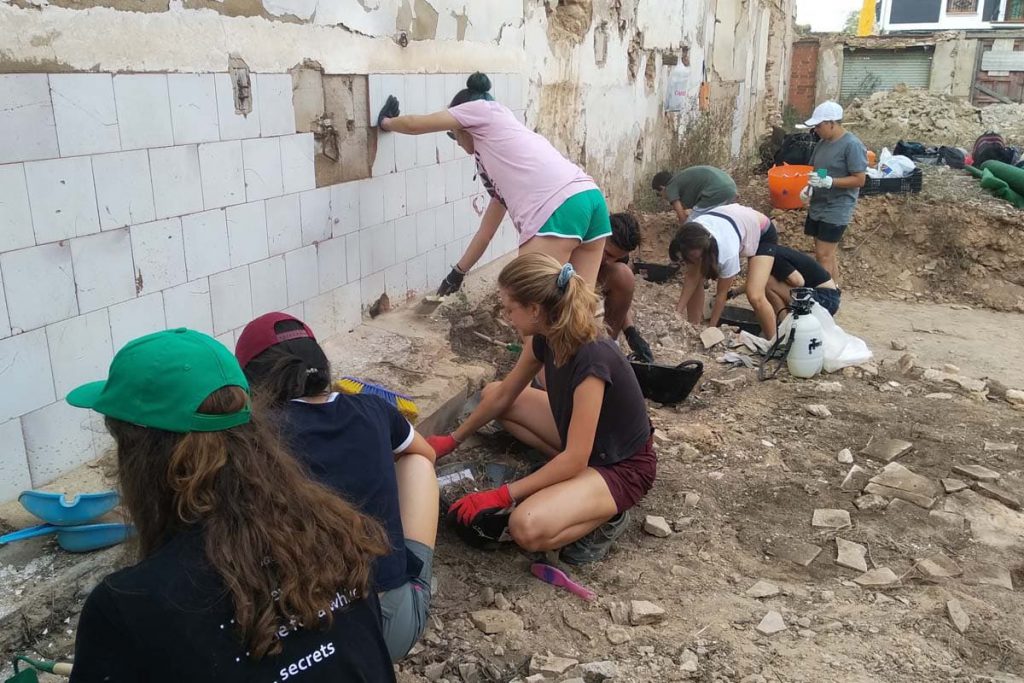 The project's objectives were:
The excavation of the former workers' district
The training in achaeological matters and in the history of ceramics of those taking part in the field work.
Communication, coexistence in mutual respect, diversity and cooperation between the participants and with the population of Manises.
The activity consisted in organising the participating volunteers who were , first of all, given specific training in the ceramics of Manises, its techniques, notions of the proper treatment of archaeological materials including the excavation and extraction of the same and the selection, cleaning, sorting by technique and decoration, cataloguing of the style and chronology of the materials, as well as their selection and preparation for public display in exhibitions or in the rooms of the Ceramic Museum. 
To date, the excavations in Manises have been carried out by the technical staff of the institutions in charge of the project, together with students volunteering from the University of Valencia, grantholders or people doing practical training in the National Musuem of Ceramics, as well as volunteers who are fans of archaeology and ceramics from the general population.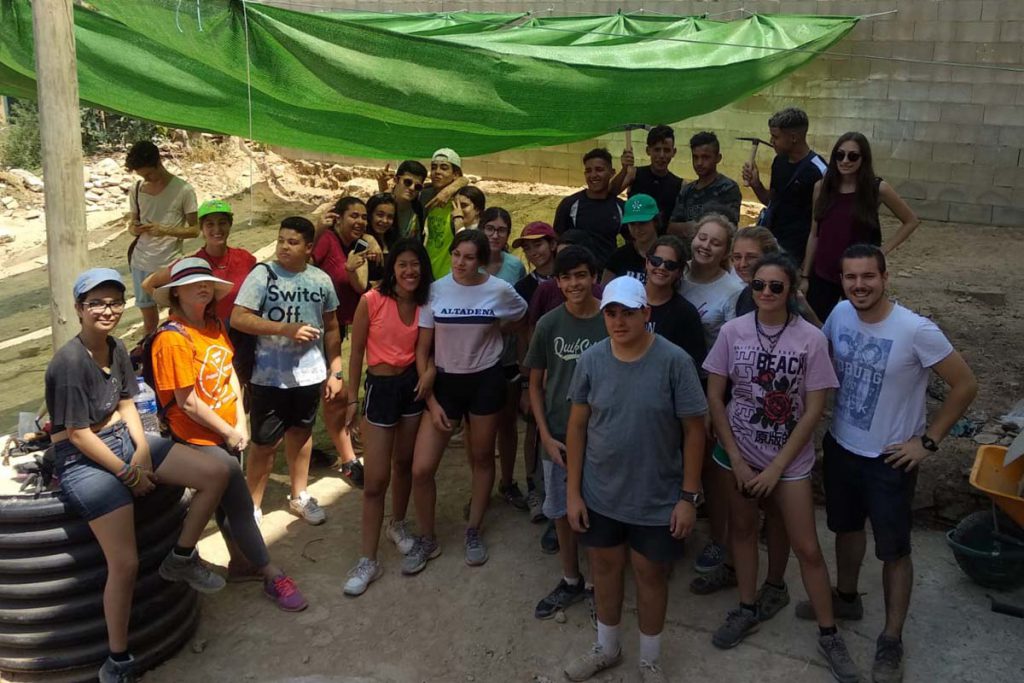 Numerous ceramic pieces were found during the excavations. The material that was recovered and catalogued makes for a highly interesting exhibtion on ceramic productions of Manises between the fourteenth and nineteenth centuries, and lots of evidence of the manufacturing processes and phases. 
The tasks involved selecting the materials for a future exhibition to be held in the Ceramics Museum in Manises. The participants voted in order to choose a group of objects catalogued by them to be included in a future exhibition.
The experience was such as a success and so gratifying for all those participating in the project that a new international edition is being prepared.