Handcrafted Ceramic Nativity Scene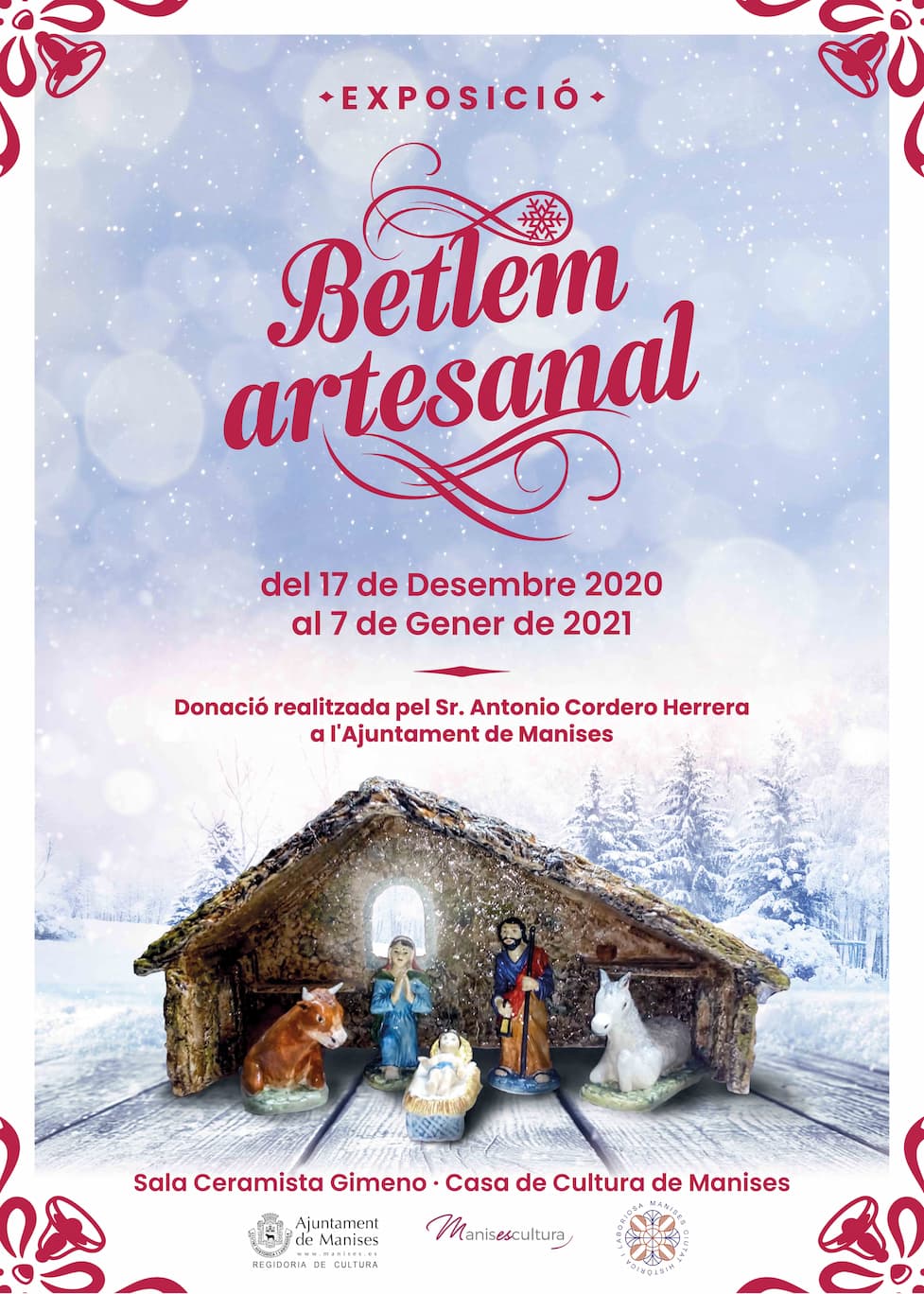 On 17 December 2020 and after many months of work, artist Antonio Cordero Herrera donated a handcrafted ceramic nativity scene to Manises City Hall and the official presentation ceremony took place.
Ceramic artist Antonio Cordero Herrera made a handcrafted ceramic nativity scene exclusively for Manises City Hall. In it, you will find typical scenes from a traditional Christmas crib such as: the Annunciation, the Magi, the shepherds adoring the child and the crib, among others.
Antonio Cordero took several months to complete the work, in which he sculpted, cooked and painted in the traditional way each and every one of the one hundred and forty four pieces making up this crib.
Setting up the crib is a painstaking task as, due to their great fragility, each piece is packed individually to prevent breakages. Consequently, each piece must be unwrapped, and extreme care must be taken when setting up each scene.
Thus, with this donation by Antonio Cordero, the city of Manises can display its new ceramic Nativity scene every Christmas and it is sure to delight all those who decide to come and see it.