Artesans a la taula exhibition
9 March 2021 | 8:00 am

-

5:00 pm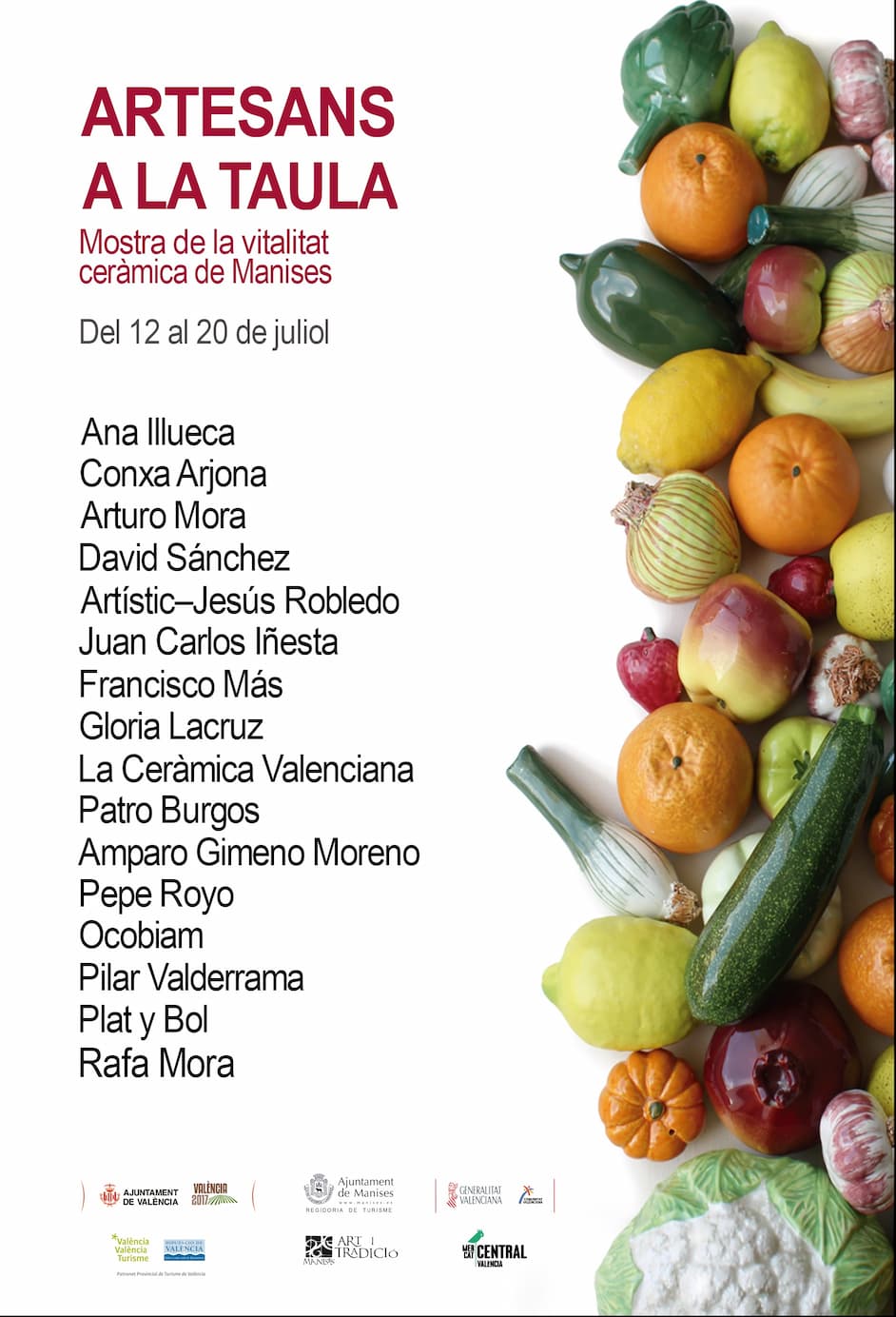 Manises was present in the Central Market of Valencia with the collective exhibition "Artesans a la taula" from 12 to 20 July 2017.
This activity, included in the acts organised for Valencia World Capital of Sustainable Food 2017, and with a strong food-based theme, was the meeting point for Manises artisans and businesses. Here they were given freedom to use their creativity to design and create a plate and a variety of tableware, thus showing spectators the city's great artistic wealth.
In addition, to complete the experience, the artisans gave a series of in situ demonstrations of the pottery wheel process as well as of painting, and, in the process, explained some of the styles in ceramics to hundreds of visitors and tourists.
Artists taking part in the exhibition were:
Ana Illueca
Amparo Gimeno Moreno
Arturo Mora
Cerámicas Plat i Bol
Conxa Arjona
David Sánchez
Francisco Mas
Gloria Lacruz
Jesús Robledo
Juan Carlos Iñesta
La Ceràmica Valenciana
Ocobiam
Patro Burgos
Pepe Royo
Pilar Valderrama
Rafa Mora Esteve