Five countries one vision- cinco países una visión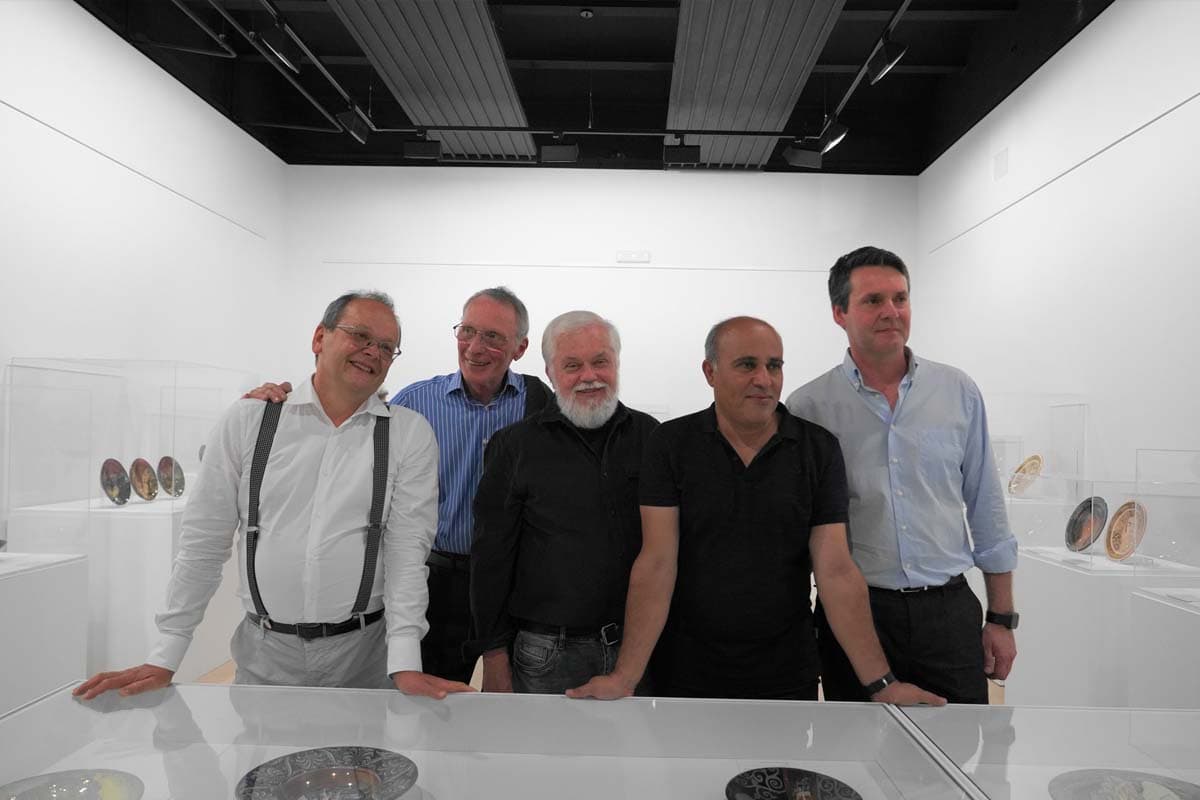 An extraordinary exhibition of contemporary lustreware was held in the Ceramista Gimeno Hall in Manises from 12 July to 9 August 2019.
The artists, from five very different countries like Iran, Italy, the United Kingdom, Australia and Spain, displayed a complete selection of pieces made using this ancient technique.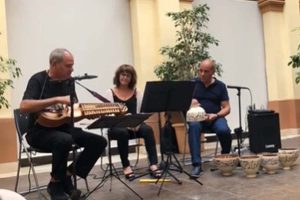 Lustreware is a ceramic technique that came into being 13 centuries ago in the heart of the Islamic world. Starting in Mesopotamia, Syria and Egypt, the innovative lustreware technique followed the expansion of the Arab world across the Maghreb to Spain and, later on, to Italy. In the latter half of the nineteenth century, it spread to England and then to the rest of Europe.
The prestige of the ceramic artists participating, Abbas Akbari (Kashan, Iran), Arturo Mora Benavent (Manises, Spain), Giampietro Rampini (Gubbio, Italy), Jonathan Chiswell Jones (Hankham, UK), John Kuczwal (Wollongong, Australia), and guest Joan Carrillo (Catalonia, Spain), ensured that Manises was a culture centre for artists and lovers of ceramics in Europe for a few days.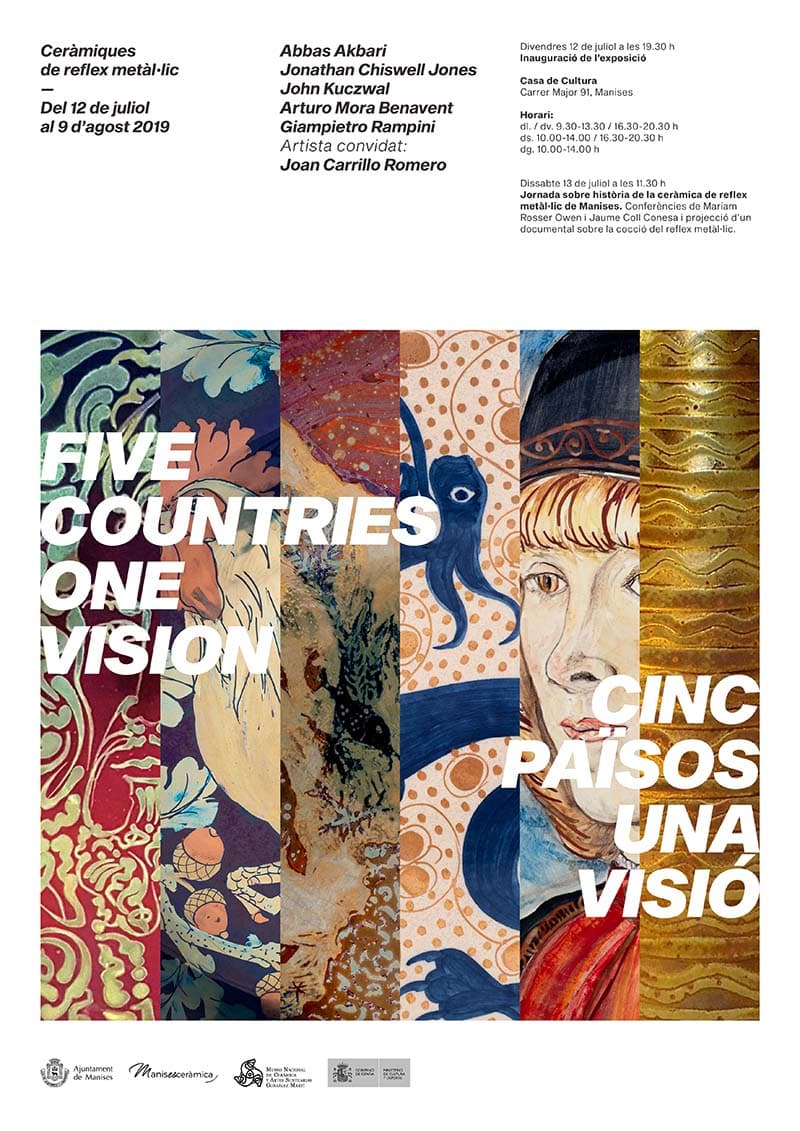 The inauguration of the event included a performance by musicians Nora Pastor (singer), Eduard Navarro (duduk, moraharpa, paku and bagpipe) and Abbas Akbari (soor), who presented a show of medieval music with the following songs:
1- La Dama d'Aragó. Duduk
2- Cantiga de Santa Maria n° 42. Medieval gittern.
3- Reis Glorios. Bagpipe.
4- Mareta. Duduk.
5- Traditional Swedish song. Moraharpa.