Ceramics exhibition in Manises airport, July 2019
1 July 2019

-

31 July 2019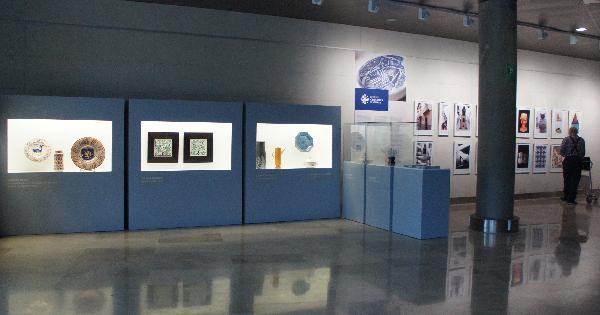 An exhibition of ceramics organised by the Manises Ceramics Museum, whose objective was to reveal to visitors and users alike the history and culture of the city of Manises, both of which are closely linked to ceramic craftwork.
The exhibition included six display cases containing a total of sixteen highly diverse pieces, from vases, decorative recipients, plates and apothecary jars, to tiles, jugs and basil containers. It involved a selection from the ceramic craftwork workshops of Manises such as, for example: José Gimeno's La Cerámica Valenciana, Sagen Ceramics, DOMANISES, Arturo Mora, Teresa Lahuerta and Pepe Royo.
It was a great opportunity to make all those visiting Manises airport aware of the significance and quality of Manises' ceramic craftwork.