National Lottery Draw, Manises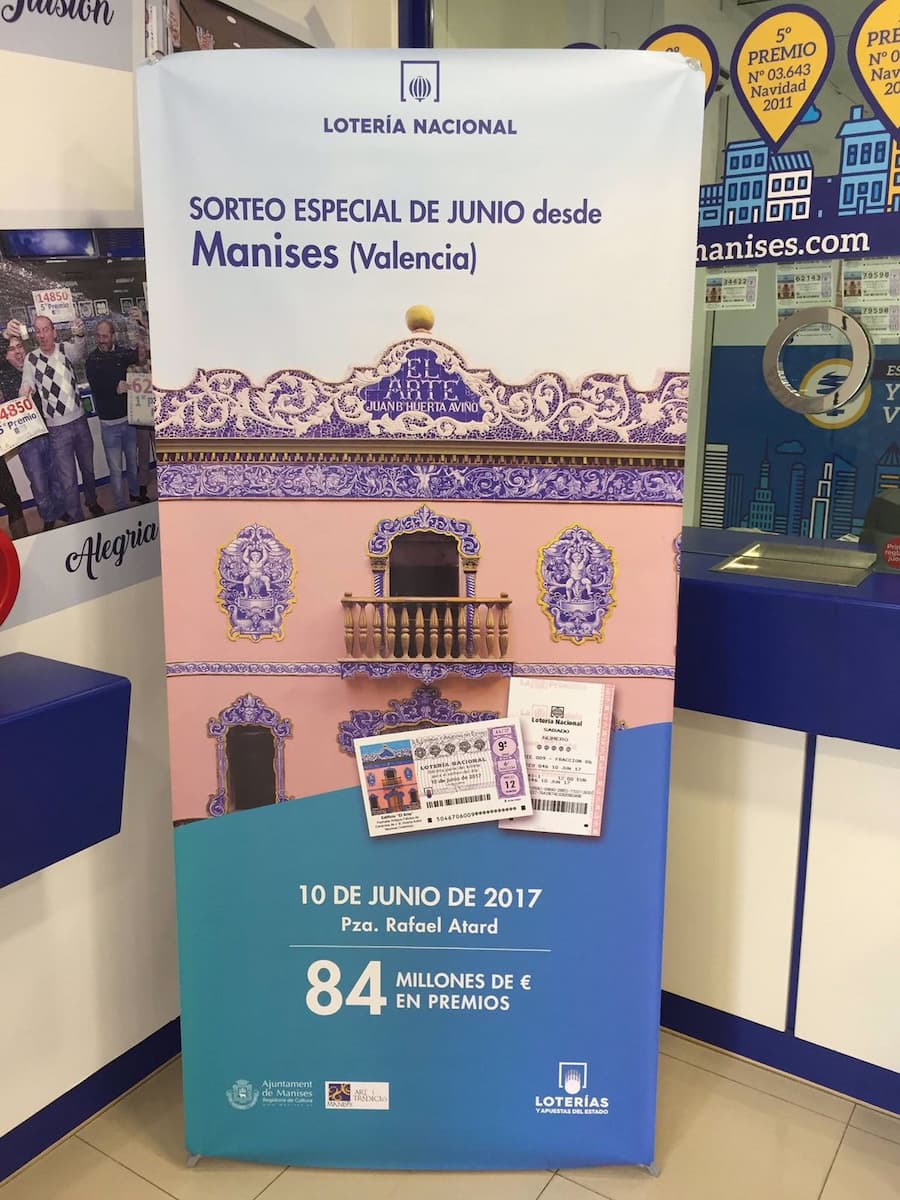 10 June 2017 was a very special day for Manises thanks to the Spanish Lottery Draw which was held in the Plaza Rafael Atard, with thousands of people from Manises and many towns from the region of L'Horta attending. The draw was possible thanks to the collaboration of the Lotería Manises administration.
The Department of Tourism was in charge of organising the draw which was highly popular with residents of Manises. Moreover, it was aimed at getting more exposure for the city as a tourist destination, even though it already had a differential value. On that day, it was showcased to a large number of Spanish households.
Certainly, the most far-reaching publicity was that resulting from the draw tickets. All the tickets that went on sale for this draw carried the image of an emblematic building in Manises, the "El Arte" building, the façade of the Former J.B. Huerta Aviño Ceramics Factory in Manises. These tickets were sold in Spain's 4,000 lottery administrations.
It was the first time that Manises hosted a Spanish Lottery Draw. Although the State Lottery holds eight to ten draws in different locations throughout Spain, many cities apply to the National Lottery and Betting (SELAE), and very few are selected.
The posters drawn up the State Lottery to promote the draw were on display in the 4,000 lottery administrations and the 6,000 mixed points of sale in the State Lottery sales network.
At the end of the draw, the State Lottery gave a donation of 4,000 euros to Cáritas Manises. The event was attended by the children of the Fallas de Manises, and the act was rounded off with the Manises dance group Repicó and their rendering of local folklore.
Likewise involved in the event were the Comparsa Els Boïl, ASCOMA, the Mercado de los Pinos, Manises and, of course, the lottery administration of Manises.