Filtros y Sinaís Exhibiton
13 July 2018

-

31 July 2018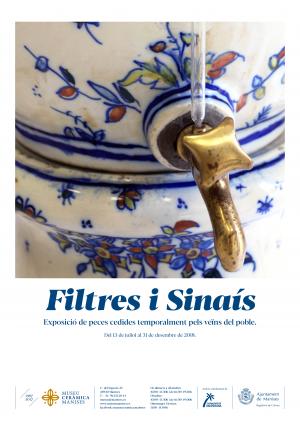 The "Filtros y sinaís" exhibition was held in the MCM from 13 July to 31 December 2018.
The activity entailed a small sample of ceramic objects kept by the city's residents; without whose involvement the exhibition would not have taken place.
The items selected for the exhibition took us back to the first third of the twentieth century and threw light on Manises' most unusual productions, as well as the historical context surrounding their use: scientific developments, trends in hygiene, healthy life practices, domestic habits, etc.
A catalogue was drawn up for the activity and included data on their origin, use and manufacture, together with bibliography and the sources consulted.